Trade Fair Overview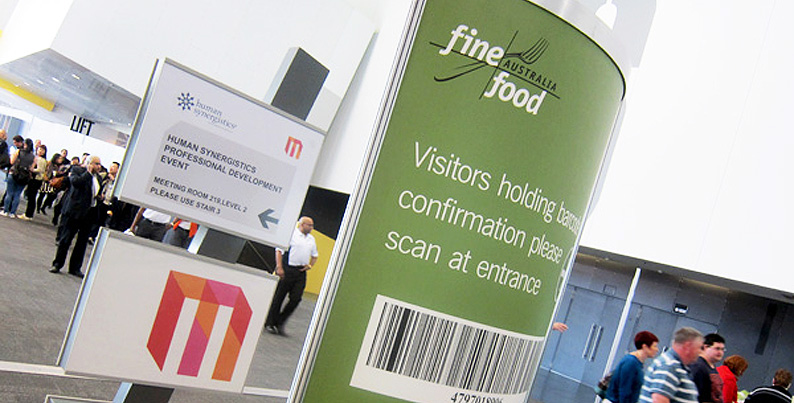 Catering to the whole industry, the show will be sectioned into easily distinguishable areas to make visitors' experiences as relevant and easy as possible. Guests will be able to explore 10 dedicated zones such as Bakery World, Meat & Seafood World, Drinks World, Gluten-Free, Natural Products, Confectionary World, Dairy World, Flavours of the World, Gourmet Food and Flavours of the World.
Visitors also able to find out new product showcase, best new product award and products tours on the exhibition. Furthermore, there are show of baking competitions between apprentices and qualified pastry chefs, challenge baristas under the pressures of a fast paced cafe environment baristas between cafes and restaurants, culinary challenge and etcetera.
Last but not least, the interesting part of this exhibition is learning new skills and be informed in the seminars which related to aged and health care, foodservice, online marketing and generate more leads.
DagangHalal was on site to meet with buyers and suppliers, as well as to promote Halal products and services in Fine Food Australia 2012 specifically in Melbourne. This trade fair was held on 10th - 13th September 2012 at Melbourne Convention and Exhibition Centre, Australia.
Key Activities:
- B2B Business Matching
- Global Halal Network Program
- Merchant Products Showcase

Trade Fair Facts & Figures:
- 1,000 exhibitors (Australian and International exhibitors)
- 25,000 buyers attends
- $98,000 generated on average in leads
- $77 Million worth of business deal over four days
- 90% of visitors were highly likely to purchase products in this trade fair

DagangHalal Booth Activity
We manage to captured the attention from the visitors and exhibitors by launching "Super Crazy Deal!" marketing campaign. The marketing kits and magazine were setup and displayed nicely at the booth to allow the visitors to understand about our service and solution. Surprisingly we received many signup application from local and international business owners. Even though Australia is a minority Muslim country, but the Australian people really support the Halal industry. We also conducted the demonstration of All-in-one e-Commerce Solution for Halal industry to assist the SME expanding their Global Halal Business quickly with a cost effective package from the range of USD200 to USD5,000.
One of Australian business owner signup as DagangHalal merchant during the first day of the event.
Merchant Products Showcase
During the event, actual products from our merchants were showcased in our booth to attract buyers and traders. Our merchant's product successfully sparked the interest of buyers at the trade fair, such as Nis Malaysian Satay Sauce Mix, an instant and easy to prepared Malaysian satay sauce from Nis Spice Manufacturing Sdn. Bhd. We manage to get many Buying Request details information from the buyers and our merchants received the information instantly through Halal Trade Manager trading management tool.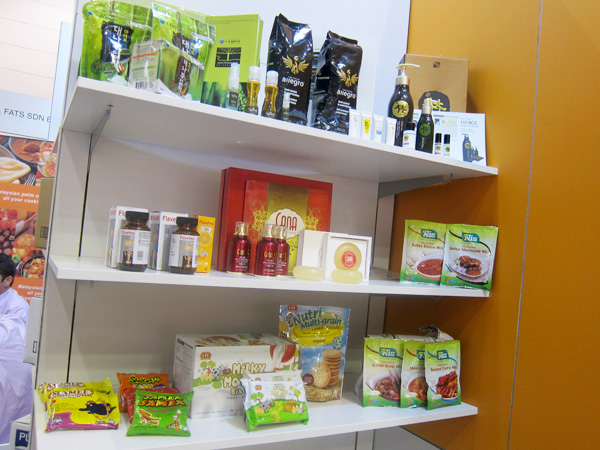 Some of our featured merchant product being showcased in Fine Food Australia 2012.