Trade Fair Overview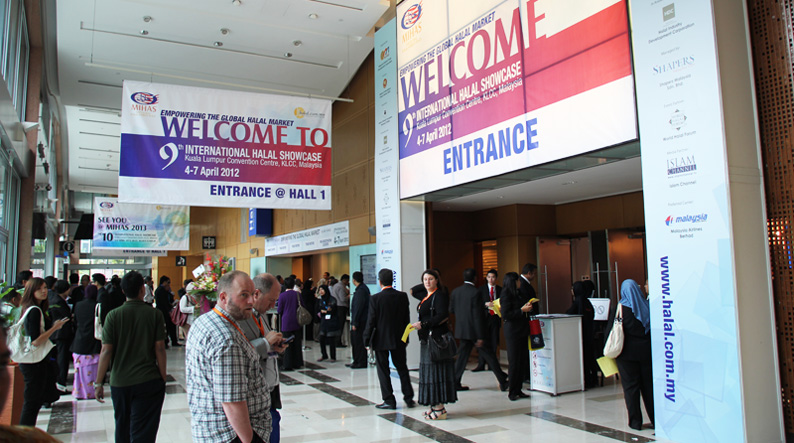 Malaysia International Halal Showcase (MIHAS) is an annual trade fair held every second quarter of the year in Kuala Lumpur, Malaysia. Organized under the auspices of the Malaysian government, MIHAS is hosted by the Ministry of International Trade and Industry (MITI) and is organized by the Malaysia External Trade Development Corporation (MATRADE).
MIHAS 2012 was held on 4th - 7th April 2012 at Kuala Lumpur Convention Centre. For the 9th edition of MIHAS, the highlighted theme was "Empowering The Global Halal Market" to embraces the halal concept in all its dimensions from pharmaceuticals and herbal products, cosmetics and health care to Islamic investment, banking and takaful.
Every year since its inception, MIHAS hosts over 500 buyers and matches them with participants of MIHAS from Malaysia. During MIHAS 2012, this programme resulted in total immediate and negotiated sales of over RM514.84 million.
Today, MIHAS is the premier event that is not limited to the ASEAN region alone but is also supported internationally by the enthusiastic participation of International Pavilions from countries across the globe.
This has equipped MIHAS with the extra edge to break through barriers to enter young developing markets committed to serving the needs of the halal consumer and to reach a quality-conscious generation seeking quality halal food products.
Key Activities:
- B2B Business Matching
- Global Halal Network Program
- Merchant Products Showcase
- Market Trending Survey

Exhibitors:
- 401 exhibitors
- 32 countries represented

Attendance:
- 16,096 quality visitors attends from 70 countries
- Over 69% are trade buyers in food and beverages industry from ASEAN countries

DagangHalal Booth Activity
During MIHAS 2012, for the first time DagangHalal had its own Pavilion which joined by DagangHalal international merchant from South Korea and Australia. DagangHalal Pavilion was located at booth number C93 – C98, which consists of 6 booths (3mx3m), in Hall 4.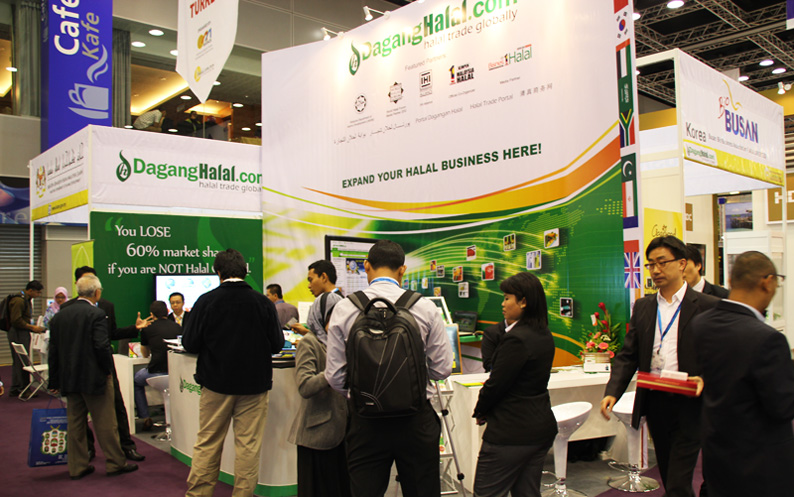 DagangHalal Pavilion which attracted many local and international visitors.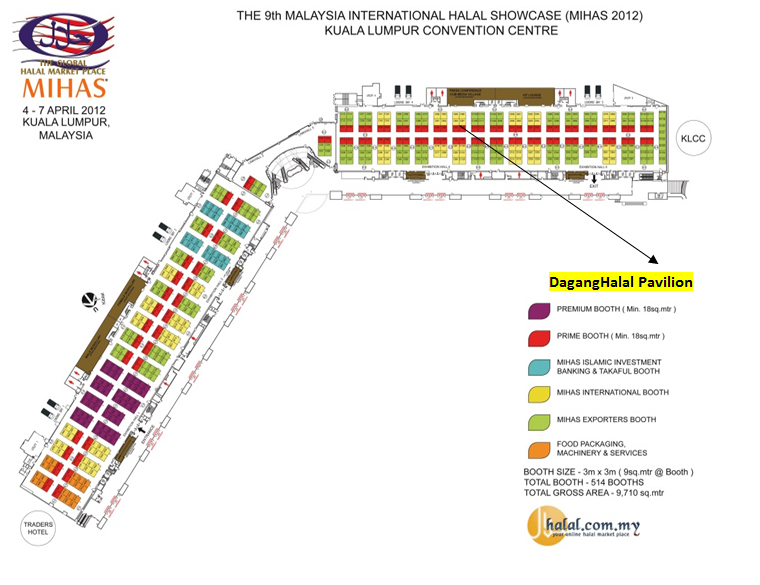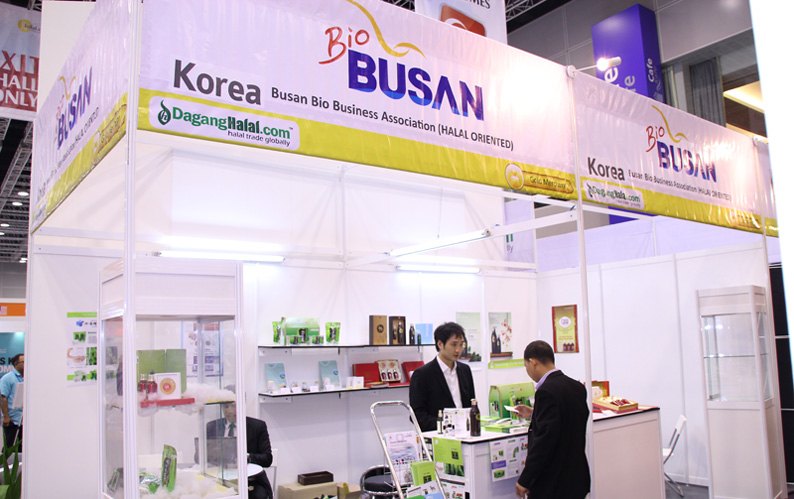 Busan Bio Business Association from South Korea booth under DagangHalal Pavilion.
Merchant Products Showcase
In MIHAS 2012, actual products from our merchant were showcased in our booth to attract buyers through the four days event. Our merchant's product successfully sparked the interest of buyers at the trade fair, such as Agarwood Aura Enhancer products from Green Agro Agarwood Products Sdn. Bhd. which received many enquiries from Middles East buyers. We manage to get Buying Request details information from the buyers and our merchant received the information instantly through Halal Trade Manager trading management tool.
Some of the merchant's products being showcased at DagangHalal booth.