Trade Fair Overview

The Malaysian International Food & Beverage Trade Fair (MIFB) series is no alien to the food and beverage industry. Having been the most focused food trade event for the last 13th years, MIFB 2012 is poised to be the largest gatherings of the F & B industry stakeholders from the region and beyond. With a wide galore of flavourfully innovative and sumptuous new products and services, it offers huge opportunities for industry players to explore the genuine deals from the lucrative F & B global markets.
Building on the expanded theme of "A World of Food Business", MIFB 2012 will welcome a host of new national groups who all look to this F & B bazaar to expand their business interests and exports to the world, while creating a vital platform for all exhibitors to showcase, interact and transact directly with key decision makers, importers, buyers, customers and many more.
DagangHalal was on site to meet with buyers and suppliers, as well as to promote Halal products and services in MIFB 2012. This trade fair was held on 12th - 14th July 2012 at Putra World Trade Centre (PWTC), Kuala Lumpur, Malaysia.
Key Activities:
- B2B Business Matching
- Global Halal Network Program
- Merchant Products Showcase

Exhibitors:
- 352 Companies from 22 countries
- 11 International pavilions
- 11,804 sqm exhibition area

Attendance:
- 21,472 trade visitors from 25 countries

DagangHalal Booth Activity
The marketing kits and magazine were setup and displayed nicely at the booth to allow the visitors to understand about our service and solution. We also conducted the demonstration of All-in-one e-Commerce Solution for Halal industry to assist the SME expanding their Global Halal Business quickly with a cost effective package from the range of RM1,180 to RM7,800.
On the 2nd day of MIFB 2012, Mr. Mohd Azrin Zubir, Managing Director of Meridian Resources signed up as the new DagangHalal Silver Merchant e-Commerce package. Apart from that, we also received several applications as listing merchants.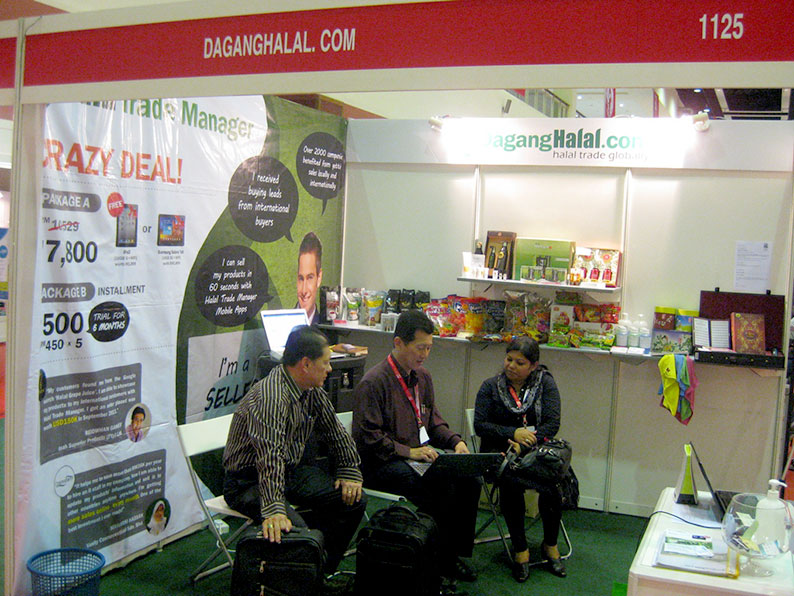 Business matching between Mr Alex Lee and his business partner from Rico Food Industries with a potential buyer from United Kingdom.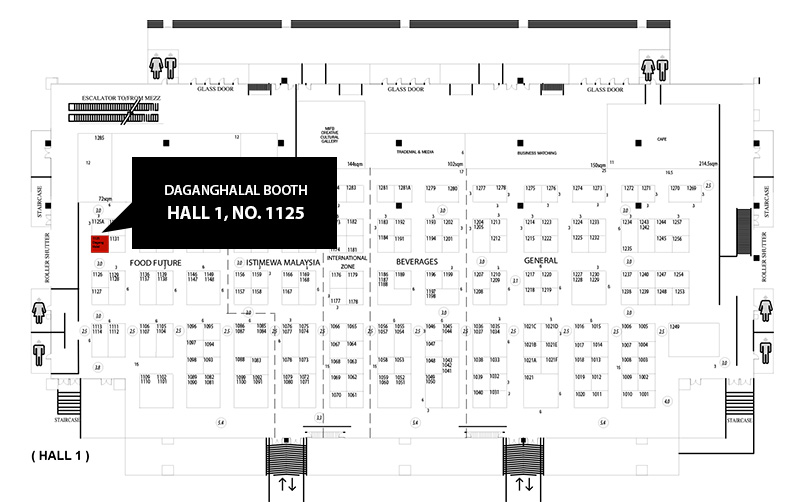 DagangHalal booth location at no. 1125.
Merchant Products Showcase
This year, actual products from our merchants were showcased in our booth to attract buyers through the three days event. Our merchant's product successfully attracted the interest of buyers at the trade fair, such as Rico Food Industries Sdn Bhd. The potential buyer from United Kingdom is interested on the products to be import to United Kingdom.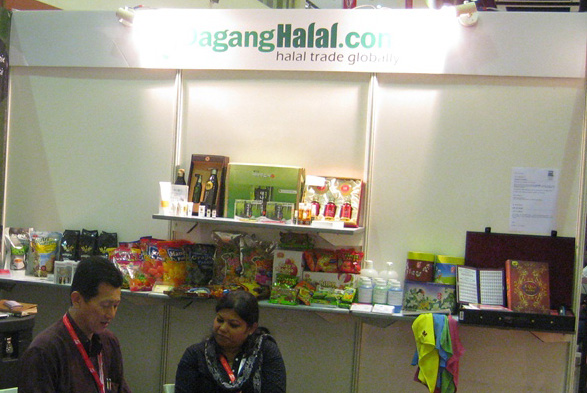 Some of our featured merchant product being showcased in MIFB 2012.