Trade Fair Overview
On 9th - 12th April 2014,
the 11th opening of the international trade fair focused on Halal industries known as MIHAS was held at the Kuala Lumpur Convention Centre (KLCC) in Malaysia. This trade fair was hosted by the Ministry of International Trade and Industry (MITI), and organized by Malaysia External Trade Development Corporation (MATRADE).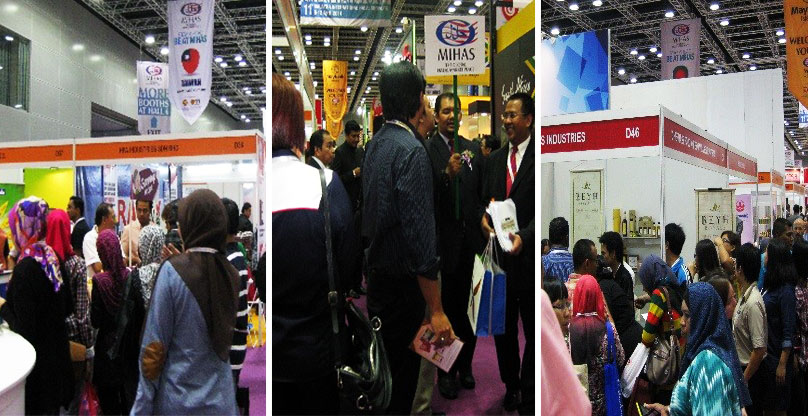 MIHAS 2014 attracted 20,930 visitors in 4 days of which 13,216 visitors were classified as trade visitors and the remaining 7,714 visitors as consumers. Visitors originated from 70 countries across the world.
For MIHAS 2014, the concept of Halal production and extended sectors were taken into account, and the event was not limited to food products only.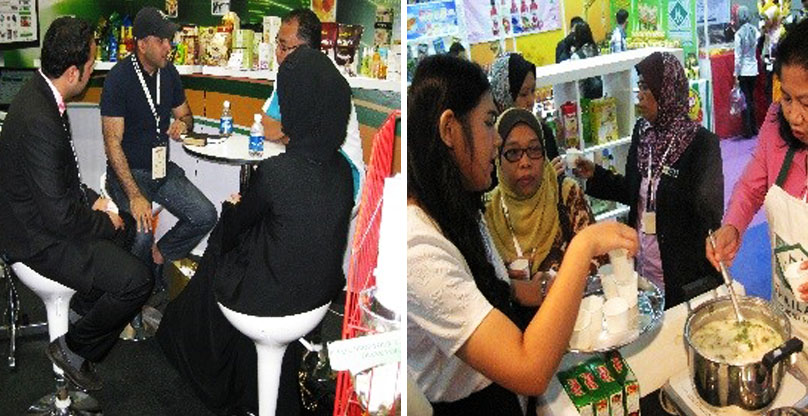 To continue growing the base of MIHAS, the organizers aimed for this exhibition to attract other like-minded organizations and investors who are able to visualize the potential and benefits of a Halal compliant industry. In MIHAS 2014, there were about 489 exhibitors from 27 countries that operated 620 booths that occupied 12,310 m2 of exhibition space within 6 exhibitions halls.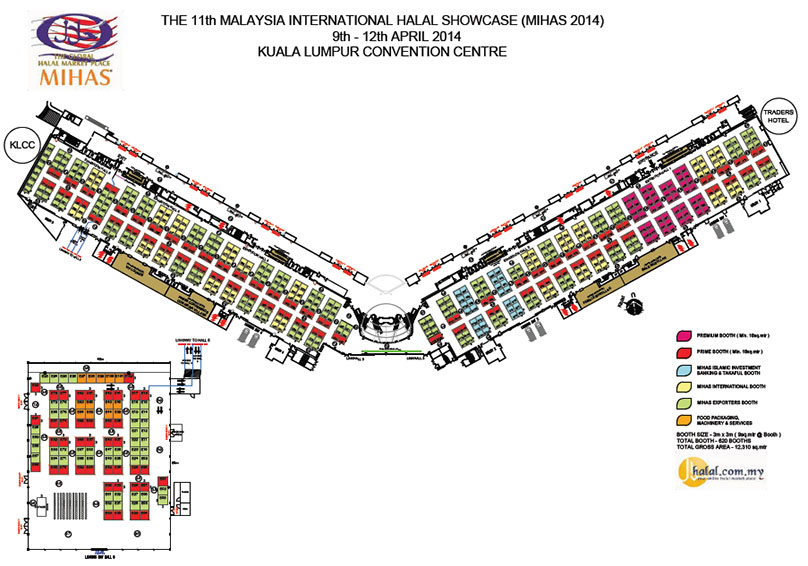 Categories of Exhibitors:
a. Halal Consumables
b. Halal Certified Premises
c. Non-Food Products & Services
d. Islamic Investment, Banking & Takaful
e. Government Agencies & Associations
f. Food Packaging, Machinery & Catering Equipment
Trending Topics:
a. Strategy to penetrate the UK market
b. Regulations for international trading
c. Packaging & labeling
d. Challenges in Halal market
e. Franchising business in the Halal industry
f. Setting up a solid base for European market