Trade Fair Overview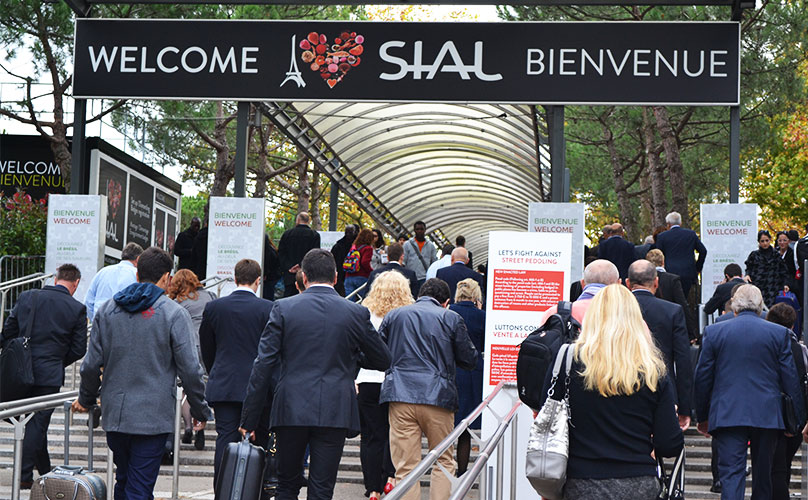 SIAL Paris 2014: The World's Largest Food Innovation Marketplace
19th October 2014 is the memorable date for SIAL Paris 2014 that take place at Parc des Expositions de Paris-Nord Villepinte-France. It was successfully organized within five days, whereby it managed to attract about 150,000 visitors in food professionals from 200 countries to visit the food exhibition network using quality B2B platform.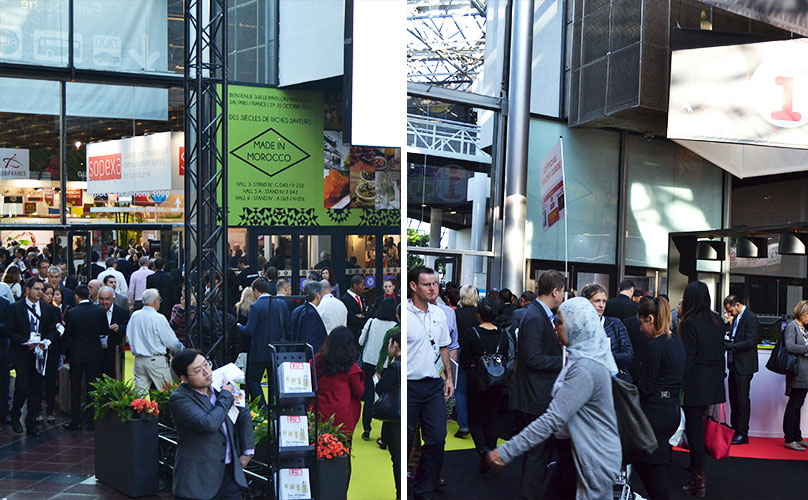 SIAL once again had proven the success of the trade fair. Within the nine months before opening its doors, 90% of the exhibition surface had been fully booked. This had increase about 10% of participant's growth at total of 6,300 exhibitors from 105 countries that participated in this trade fairs compared last two years.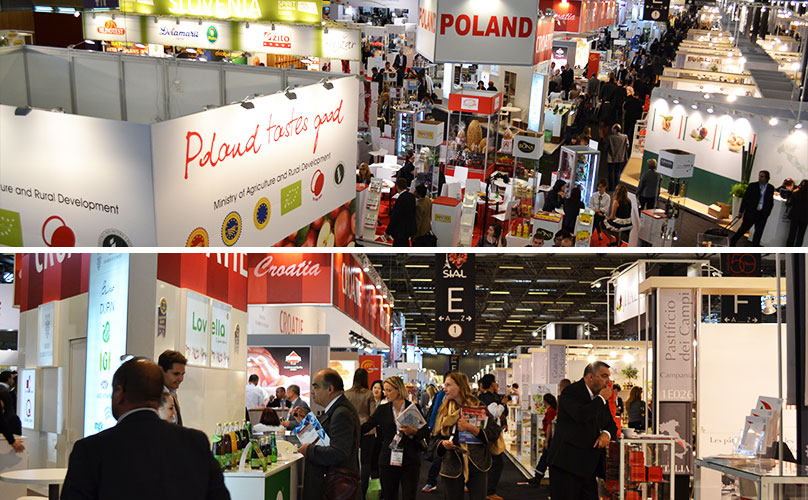 In this event, there are 400,000 items been displayed along the aisles and more than an area of 240,000 m2 hall is being used. Each platform is offering great opportunity for producers and buyers to develop the foundations for business matching that matches their needs. Hence, we can see from the result that international exhibitors and visitors do not stop in supporting this event but it is increasing edition after edition.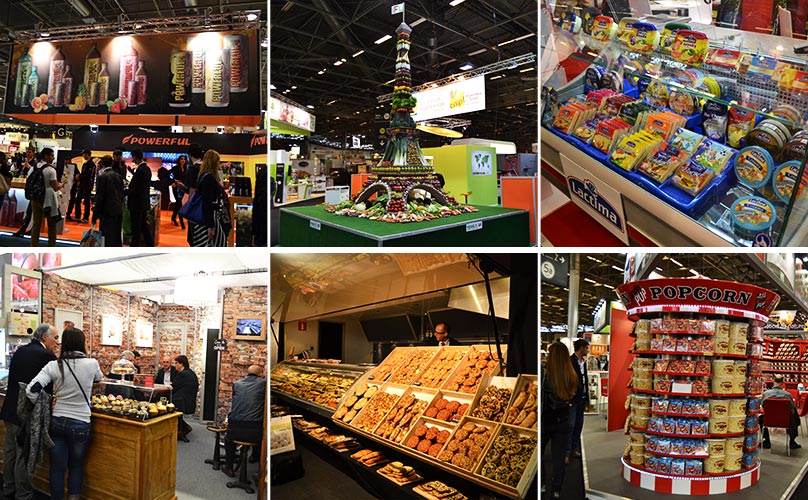 In SIAL Innovation 2014, there are 1,757 innovative products in competition and 675 products were selected for their innovative characteristics (new consumer benefits) by 4 professional juries.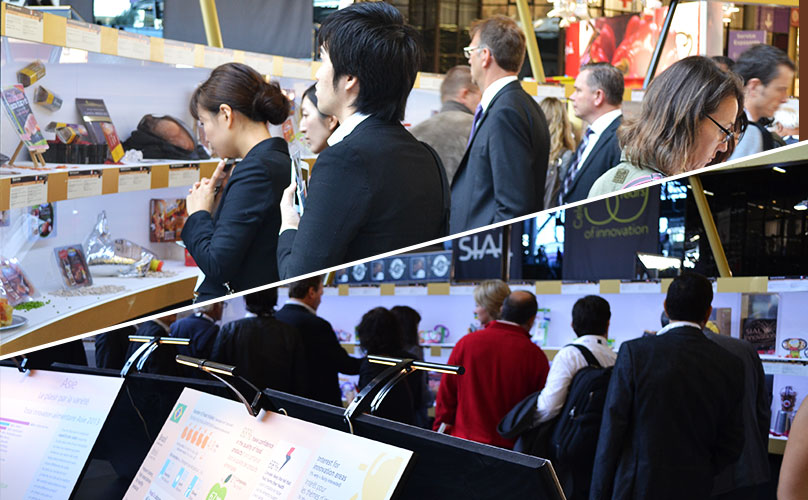 4 principal categories:


Consumer Goods.


Catering & Foodservice.


Food Ingredients.


Equipment & Technologies (New Category).

15 SIAL Innovation Awards including::


11 by Product Categories.


1 Food Ingredients Award.


1 Equipment & Technology Award


1 Catering and Foodservice Award


1 Food Retail Award

In conjunction with the trade fair, SIAL is celebrating their 50th anniversary. It had been well known years for its international prestige and long lasting in its expertise in creating the business opportunities through the food exhibition that held. It even made SIAL the absolute benchmark for France.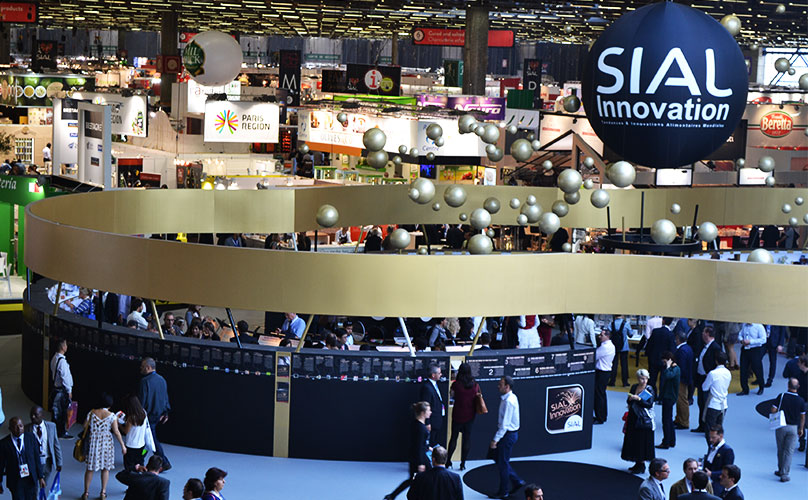 This event had become more happening with the hot spots of 2014 such as:


Celebrate its 50th anniversary


SIAL Innovation.


La Cuisine by SIAL.


World tour by SIAL.


SIAL TV.

Key Activities:


B2B Business Matching


Merchant Products Showcase at Hall 5A, V 252.


DagangHalal Magazine (H-Mag) distribution at International Press Booth located in DagangHalal Kiosk – 1,500 copies


DagangHalal All-in-One e-Commerce Demonstration & Presentation


DagangHalal Merchant Selling Promotion


Media Coverage for SIAL Paris 2014 - Halal Food Trending - 755 exhibitors

DagangHalal Role:


Official media partner for SIAL Paris 2014


Halal Food Trending

Official Halal Food Guide - SIAL Paris 2014
DagangHalal occupied a 6 square meter booth at Hall 5A, V 252. Our booth is located at the International Press Kiosk.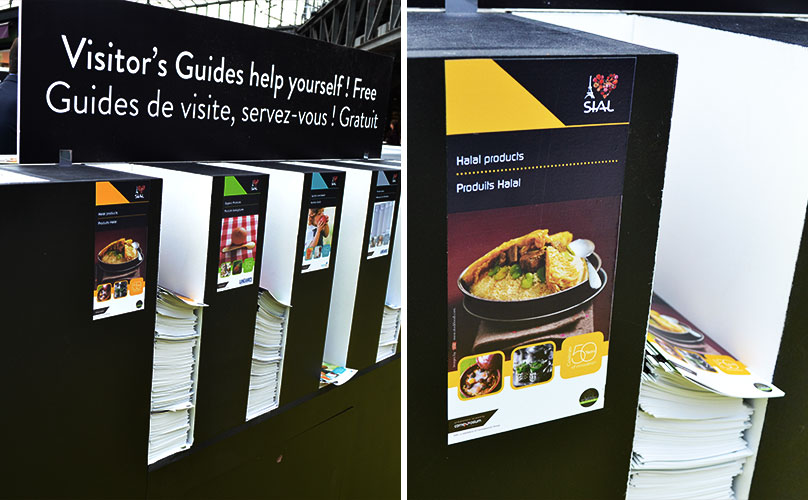 DagangHalal was proud to be one of the partners featuring for Halal Food trending of SIAL Paris 2014.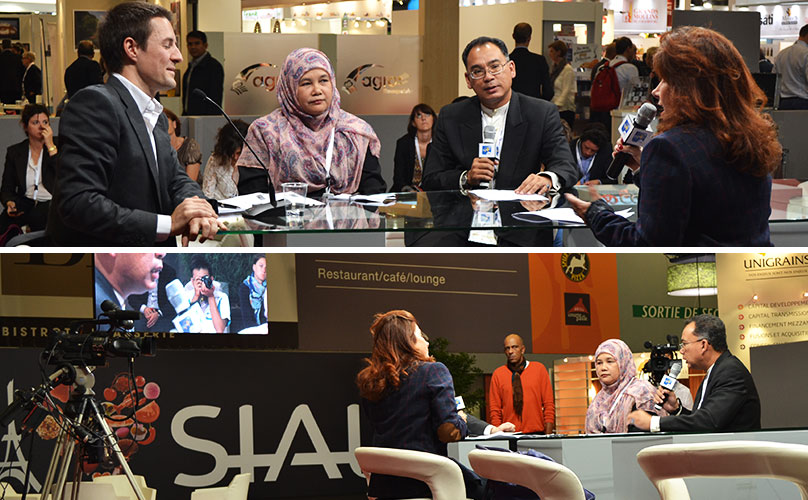 SIAL TV: The Shifting boundaries of world gastronomy (With the participation of Anne-Claire CEO & Founder, Bento, leading trends & brand consultancy for the restaurant industry; Ustazah Hakimah binti Mohd Yusoff, Director, Jakim's Halal Hub Division & Mohammad Hazli bin Mohamed Hussain, CEO, DagangHalal Group)
DagangHalal Booth Activities
1,500 copies of SIAL Paris 2014 HMag were distributed during the trade fair. The HMag helps visitors in providing useful information and articles for previous and current SIAL Paris trade fair. Not only that, they also helps the buyers in making decisions through the sourcing in the Halal Products Showcase section and suppliers contacts on the pricing.
From the buying requests that we collected in SIAL Paris, the information will be verified at the early stage by our customer service department before it is inserted into Halal Trade Manager. Our merchants will be notified in their Halal Trade Manager account accordingly in matching with their business categories. For more information, kindly visit to SIAL Paris 2014 mini site.
Interview Halal Exhibitors during SIAL Paris 2014.