Trade Fair Overview
This year Gulfood 2015 was once again a huge success. It is the world's biggest annual food & hospitality trade show ever held. Over 84,641 trade buyers from 170 countries attended the trade fair from 8 until 12 February 2015. Approximately 4,800 companies from over 88 countries exhibited in this events.

This historical year, Gulfood is celebrating their 20th anniversary. For the past 27 years of history, their achievement and well-deserved reputation in the food and beverage industry have gained themselves the trust from the exhibitors and traders in delivering the spectacular return on their investment.
Through the organization of the trade fair, it provided a strategic investment platform for food traders and suppliers in discovering the latest innovative products in keeping themselves up to date with the latest trends and ideas.


Plenty of activities were organized to keep the event more happening. there were Gulfood Awards, The Emirates Culinary Guild Salon Culinaire, The Barista Bonanza, Halal Heroes, Major Buyer Lounge, World Cuisine and so on.

Exhibitors:
- 4,800 exhibitors (from 88 countries)
- 113,000 square metres of space
- 84,641 trade buyers (from 170 countries)
Target Visitors:
Manufacturers, importers, and wholesalers of:
- Food and drinks
- Catering technology
- Retail technology / shop fittings
- Suppliers of services for the catering sector
- Food retail trade
- Trade agencies
- Supplier of specialties
- Supplier of fresh convenience products
DagangHalal Activities at Gulfood 2015
DagangHalal occupied a 9 square meter booth at Za-beel Concourse, CCZ-106. Our booth was located in between Za-beel Concourse & Hall 1 together with other international media partners such as 21 Food, BNC Publishing FZ LLC, and many other media from Turkey, Lebanon, UAE, Taiwan, India and Hong Kong.
Key Activities
:
- B2B Business Matching
- Merchant Products Showcase at Za-beel Concourse, CCZ-106.
- DagangHalal Magazine (HMag) distribution at DagangHalal Booth - 1,500 copies
- HMag Packages Demonstration & Presentation
- HMag Selling Promotion
- Media Coverage for Gulfood 2015
- Exclusive interview with Mark Napier, Gulfood Exhibition Director
- Exclusive interview with Mr. Budiman Mohamed Salleh, Centre Director for IE Singapore in Abu Dhabi
DagangHalal Booth
The booths were setup with variety of DagangHalal merchants products pictures at the backdrop altogether with some of the actual products which nicely displayed. It did captured the attention of the buyers throughout the events as it allowed buyers and visitors to have the experience of seeing the real products before posting in the buying request form.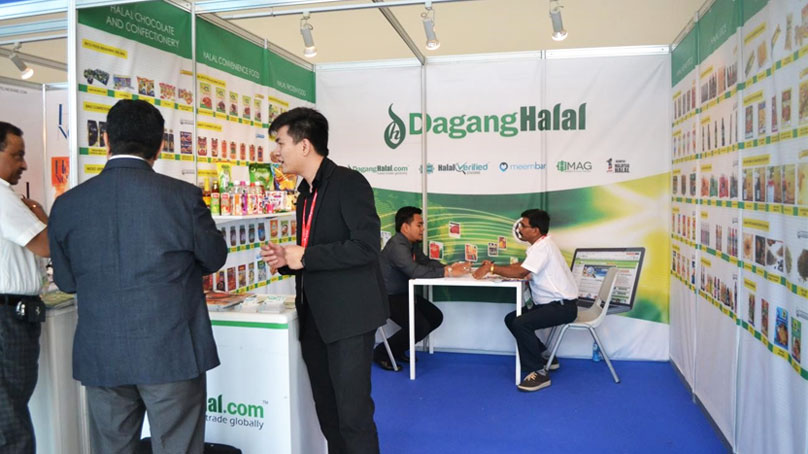 Besides that, HMag (Halal Magazine) were distributed to all the trade visitors during the trade fairs to encourage product sourcing in DagangHalal.com and within the first TWO days the magazine were finished distributed. Many traders were seriously sourcing for different categories of Halal products and they were interested with our merchant products that advertised in the magazine.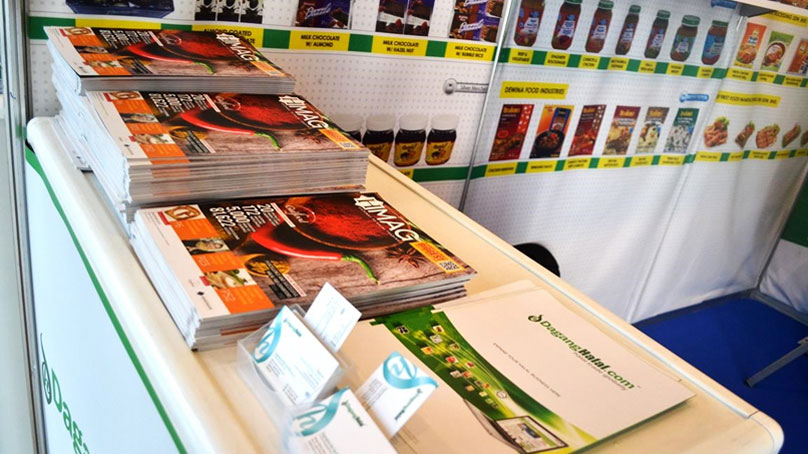 A short presentation and demonstration was also conducted on the HMag advertisement for trade buyers that were also sellers themselves which interested in HMag. The HMag packages were selling at a promotion price from AED8,500 to AED18,800.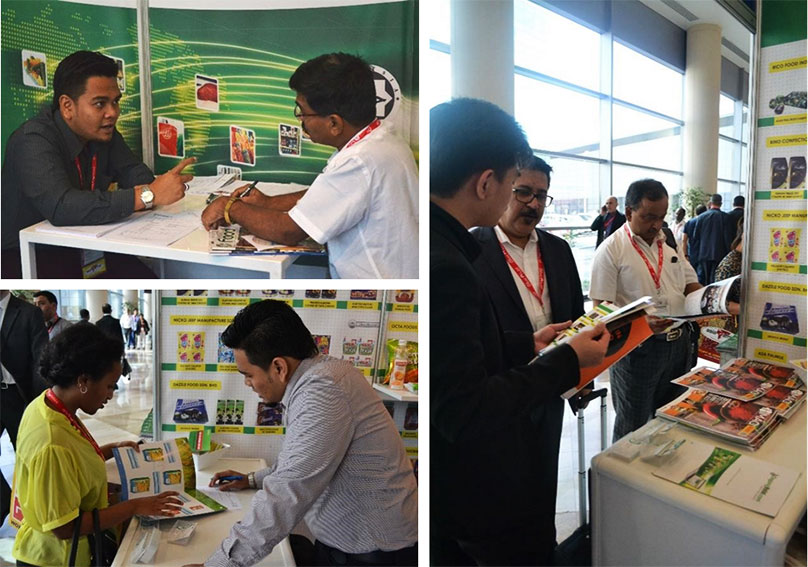 Total of 59 serious buying requests for DagangHalal merchants' products by the trade buyers were collected during the 5 days trade fair. All standard buying requests will be verified by the customer service and will be updated at the Daganghalal.com. The order provides will be channeled directly to the respective merchants (Gold merchants). In Gulfood 2015, DagangHalal special services to priority Gold e-Commerce merchants where their physical products were showcased in the booth.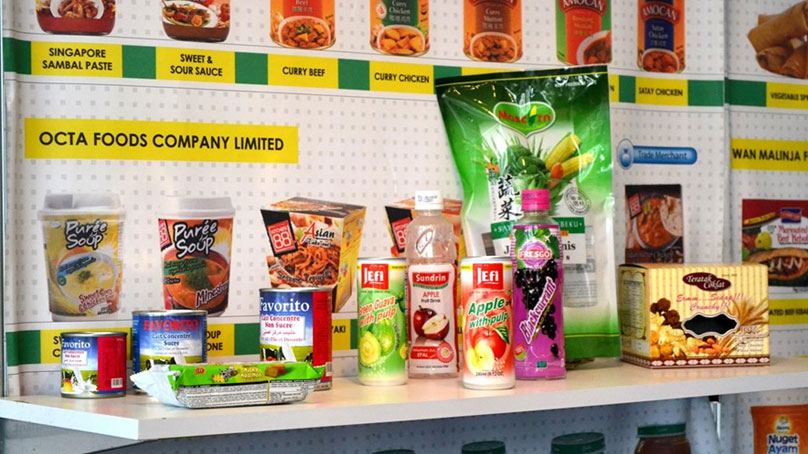 Throughout the five days fair in this event, ten Gold Merchants showcased their products in DagangHalal booth. Their products, to name a few, Deluxe Rich Sdn Bhd, Jeenhuat Foodstuffs Industries Sdn Bhd, Rico Food Industries Sdn Bhd, Erapoly Sdn Bhd, managed to attract the buyer's interest. Via Buying Request details information from Gulfood trade buyers DH also manage the offline business matching.