Food&HotelAsia2016 (FHA2016) delivered a holistic food and hospitality experience at Singapore Expo on 12-15 April 2016. The event covered six specialised exhibitions, namely FoodAsia, HotelAsia, Speciality Coffee&Tea, Bakery&Pastry, HospitalityStyleAsia and HospitalityTechnology.

In total the tradeshow gathered 72,000 attendees, 45% were from overseas. The number of trade buyers increased by 8% compared to its last edition in 2014.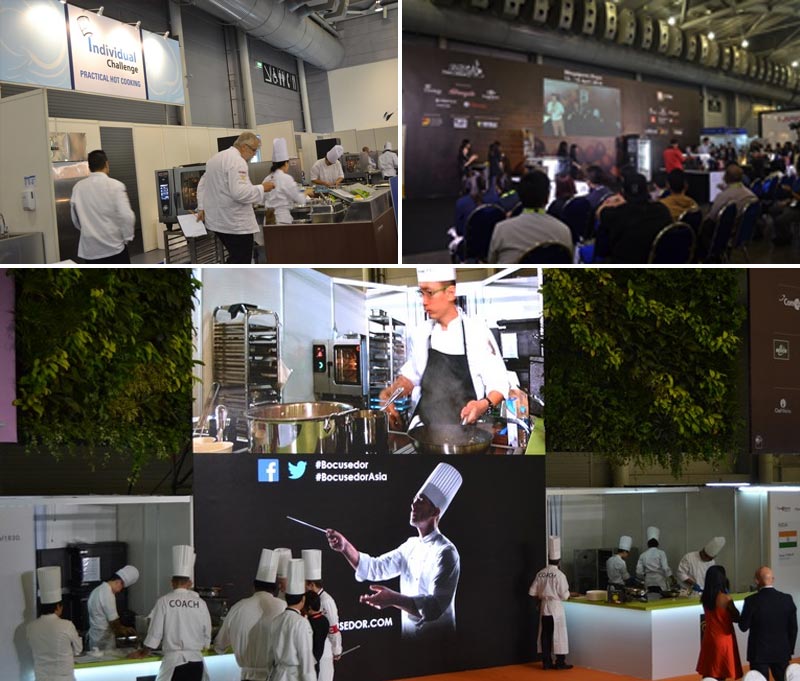 Adding to the holistic experience, FHA2016 hosted culinary challenges and educational activities to keep attendees abreast with current market trends in the food and hospitality industry. The culinary challenges were FHA Culinary Challenge, FHA Barista Challenge 2016, Sweet High Tea Challenge, and Bocuse d'Or Asia Pacific. Among the educational activities were FHA International Conference, the Halal Supermarket @ FHA2016 and Recommended Self-Guided Trails.
DagangHalal at FHA2016
In collaboration with FHA2016, DagangHalal (DH) hosted its Halal Supermarket at Booth F2-02 on the ground floor. This is the connecting passageway between Hall 7 to Hall 6, and the nearest access point from the MRT station to the Expo.
The Halal Supermarket one-stop platform showcased international Halal brands. The massive physical display and strategic location drew large crowds of global traders interested in Halal products. Potential buyers were able to see and touch the actual products which made it easier for them to make spot-on decisions. This was evident as serious buyers quickly identified the products they were interested in and made specific enquiries.

DH Business Matching Activities:
- Merchant Physical Products Showcase
- HMag Merchants Introduction
- HMag Distribution - 1000 copies to traders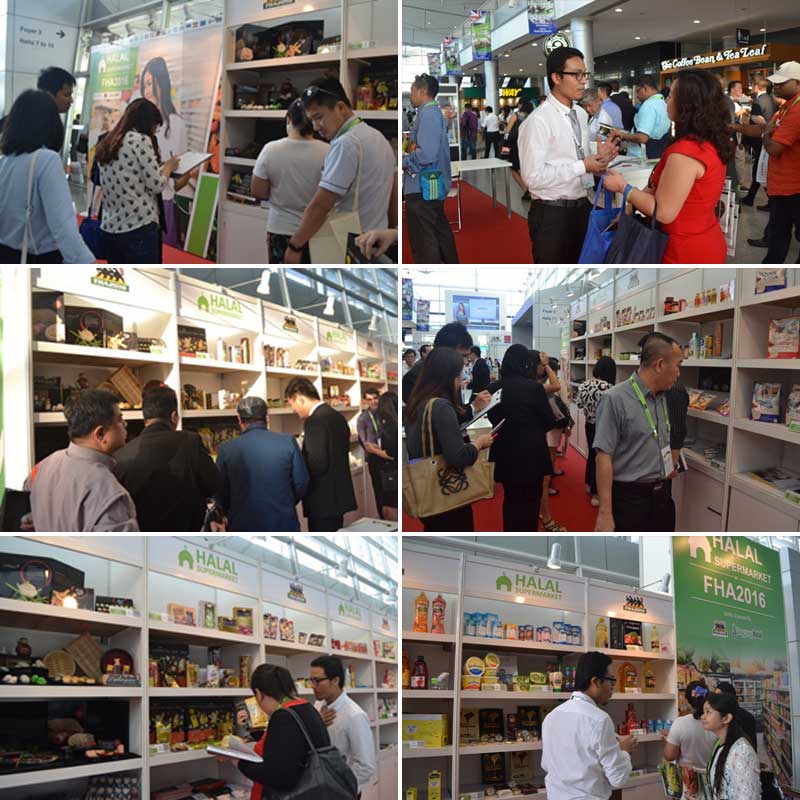 There were many enquiries and sign-ups from participants at the event. After verifying requests, business match-reports were sent to DH merchants for them to interact directly with their potential buyers after the trade fair. All buying requests were also channeled to the respective merchants through the Halal Trade Manager system.
The Halal Supermarket gained positive response throughout the event. It was successful at creating Halal presence and awareness at the trade fair. There were many enquiries and sign-ups from participants at the event. Organising more Halal Supermarket concepts should at international trade shows will definitely benefit Halal industries.