Gulfood 2016 trade show edition cemented its standing as the world's leading global food trading platform. From 21-25 February 2016, the trade fair was held at the Dubai World Trade Centre (DWTC). Out of the 93,000 visitors, 50,000 were international visitors from 152 countries. Trade visitors came from a spectrum of industries such as bakery, hospitality, retail, restaurant, government and more.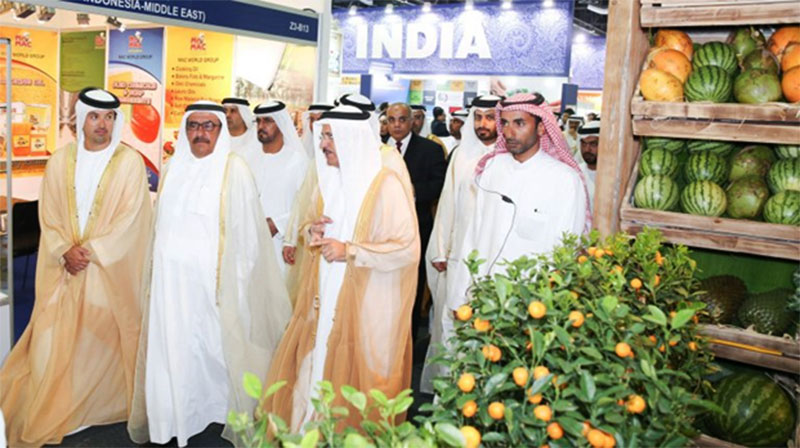 Deputy Ruler of Dubai and UAE Minister of Finance Sheikh Hamdan Bin Rashid Al-Maktoum officially opened Gulfood 2016
This year's Gulfood set its own new record as it hosted its country's largest pavilion line-up to date. It featured 117 pavilions - five more than last year - with first time group participation from Russia, Costa Rica, Belarus, Mauritius and New Zealand and the Oceania nation returning after a six-year break.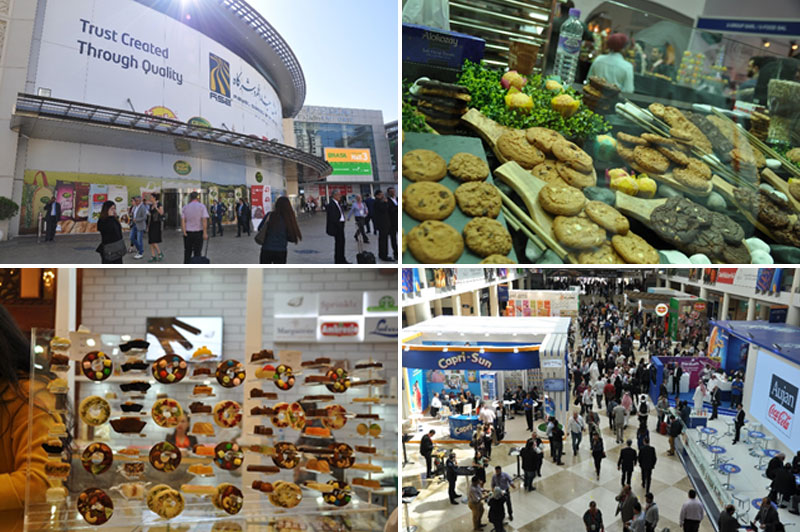 Among highlights at Gulfood 2016
Gulfood Halal Forum was also one of the key highlights in this year's Gulfood. The conference brought together key Halal sector players and senior government decision makers to discuss commercial and business opportunities. Topics covered at the Gulfood Halal Forum included the new halal standards, how regulations help businesses, and whether Halal e-commerce is a neglected global market opportunity.
DagangHalal at Gulfood 2016
At Gulfood 2016, DagangHalal (DH) as the event media partner was stationed at Hall CCZ-107 which was near to the International Pavilion of Brazil, Chile, Mexico, and Egypt. This strategic location drew crowds to the DH booth throughout the event.

DH Business Matching Activities:
- Merchant Physical Products Showcase
- HMag Merchants Introduction
- HMag Distribution - 1000 copies to traders

DH served as an international platform for traders and buyers to source for certified Halal products. During the event, a diverse selection of Halal products from DH merchants were displayed. Potential buyers were able to see and touch the actual products which made it easier for them to make spot-on decisions. This was evident as serious buyers quickly identified the products they were interested in and made specific enquiries.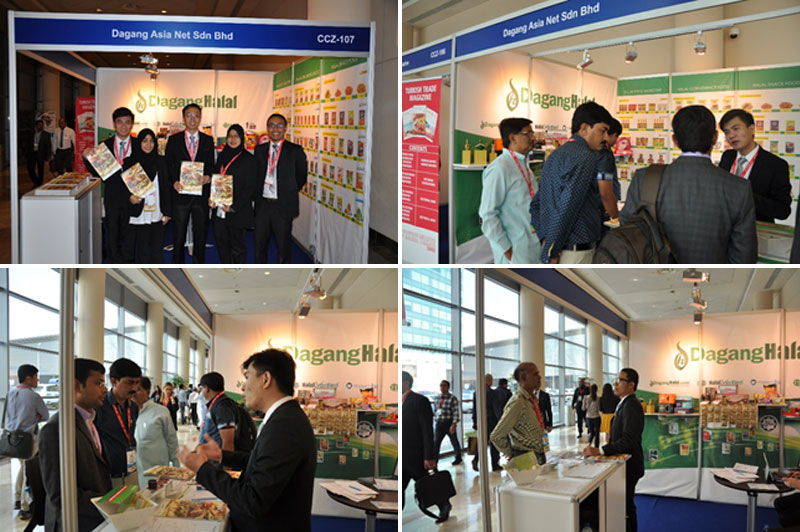 DagangHalal at Gulfood 2016
Representing its merchants, DH also conducted one-to-one discussions to match trade fair participants with DH merchants. This session provided great B2B opportunities for both parties to expand their businesses. Once the right match was established, the serious buyer would register their buying interest, and their contact details would be passed on to DH merchants for direct interaction after the trade fair.
DagangHalal managed to gather more than 270 buying requests. The buying information were then forwarded to the respective merchants through the Halal Trade Manager System tool.